Your Pearland Sprinkler Repair Professionals


Not too long ago, Pearland was a relatively small town on the southern outskirts of Houston. Today, it's a thriving metropolis of over 100,000 all on its own. With the greatest of big city living comes the ability to choose your services from a number of options. Sprinkler repair is one of them. Our Pearland sprinkler repair team would love nothing more than to be your irrigation repair team of choice. We cover Pearland, Alvin, Country Place and Silverlake from the older homes on the east side of the city to the new construction in the west.
When you're ready to take your landscape to the next level, call the professionals at our Pearland sprinkler repair shop. We'll make your lawn look great in a week and lower your watering costs at the same time.
Highly Skilled Irrigation Repair Contractors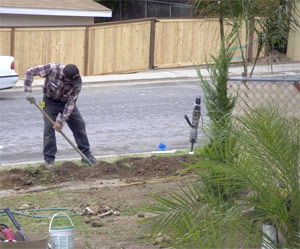 What are you looking for in a good sprinkler repair team? Expert Service? Availability? Reasonable Prices? We have all of those and the track record to prove it.
Each of our contractors has undergone a thorough background check and one on one training with an experienced member of our staff. We make sure that everyone on our staff is able to repair all makes and models of sprinkler system including RainBird, Hunter, Toro, Irritrol, Orbit, WaterWise, FebCo, Netafim, Lawn Genie, Dig Corp and more. They also have training in local soil compositions, indigenous and native plants, and rainfall patterns in the area. This is why we can develop gorgeous landscapes where the competition fails.
You Will Love Our Irrigation Repair Services in Pearland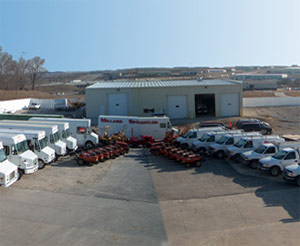 Some contractors have a truck or two to take care of sprinklers, we have a dozen. It's simple math. The more trucks we have the more sprinklers we can fix, and the greater our availability is to you. Be wary of the sprinkler repair team that can offer you next day service. There is a reason they aren't already booked solid and it's usually not a good one. We try to make sure we get to each new customer within a week of the original service call. For service as good as ours, it's worth a bit of a wait. When we schedule your service, you'll get a two hour window. We know your time is precious and we don't want to waste it. On the day of service we'll be able to give you a more precise arrival time.
Fair Prices On Any Maintenance & Sprinkler Repair in Pearland TX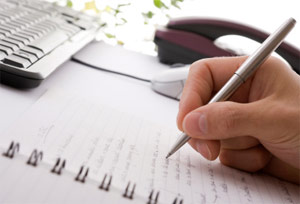 Another reason you'll want to consider our Pearland sprinkler repair service is that we don't pull any punches when it comes to prices. You'll know what a repair is going to cost before we put a shovel in the ground. If there is ever a need to make a change to the original contract due to an unforeseen problem, we make sure you review it first. If you don't approve, or want a second opinion, that's fine with us. We want to make sure you are satisfied that we are the best value in town.
We are proud to serve Pearland TX 77581, 77584 and 77588.
We Also Install Sod Lawns
Have you ever wanted to get rid of your lawn and start from scratch? Our sod lawn installation team can make it happen. We can install locally grown sod lawns in only a day or two that will last for decades to come. Our sod lawn varieties all take deep root and are well suited for Pearland's climate, so you won't have to worry about winter putting you back to square one. Call today to learn more about why you should hire us for sod installation in Pearland.

Outdoor Lighting Installation
Sod isn't the only way to make your yard look better. Upgrading your outdoor lighting can rejuvenate an old yard with contemporary looks and convenience. With solar, motion activated, switch controlled, and even smartphone controlled options at our disposal, we can install the perfect outdoor lightning for your tastes and lifestyle.
Pearland Sprinkler Repair
713-929-3121