Let Our Pearland Sprinkler Installation Team Fix Or Optimize Your Pop Up Heads


The pop up heads are the stars of any sprinkler system. They are the parts you see working, the parts that deliver the water directly where it needs to be. They are also the parts that are most likely to be damaged through day to day use.
A pop up head is more than the spray head that you see, it is a series of pieces including a solenoid, riser and spray nozzle. All three of these parts need to be working properly for your sprinkler head to function. If one piece of one sprinkler head is compromised, the entire system can be compromised.
We Will Inspect Every Nozzle In Your Sprinkler System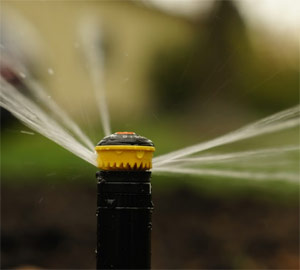 We'll start by looking at the nozzle itself. There are several different types of nozzle, from stationary spray heads to 360 degree rotors. They all work on the same basic principle – water is delivered through them at a specific pressure through a hole of a specific radius to create a spray pattern that covers your yard exactly as needed. If the nozzle gets clogged or damaged, the spray is compromised. It will spray more or less water than it was designed to and will change the water pressure in every sprinkler head down the line so that each of them will also fail to deliver the correct amount of water. Finding and repairing these errors can make a huge difference in the performance of your Pearland system.
The spray nozzle isn't the only part of the sprinkler head that can cause issues. The riser mechanism is also very important. The riser is pushed up out of the ground by a solenoid powered valve. If the solenoid fails to fire, the riser will not push the sprinkler head above your thatch and you'll end up with a spray head that creates a pool of saturated ground.
Delivering The Optimal Amount Of Water For Your Lawn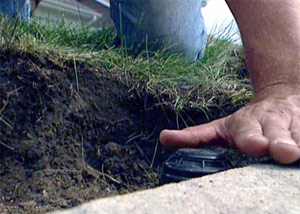 In either case, a failed pop up head will ruin an otherwise perfect system. Our Pearland sprinkler repair team will make sure that every one of your sprinkler heads is working correctly every time we come out to do a service. You'll never have to wonder if you are getting the right amount of irrigation, you won't have a patchy lawn or uneven flower growth. Cal us now and get a professional pop up head repair today.